4 Advantages on Key Man Insurance
Key man insurance, also known as key person insurance, is a type of life insurance policy taken out by a business to protect itself against the financial impact of losing a key employee. Carfaro Insurance Agency offers the insurance in Long Island City, White Plains, Deer Park, Hauppauge, NY, Lake Success, NY, Melville, NY.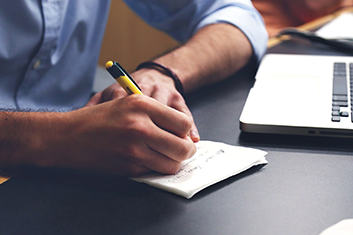 Here are four advantages of key man insurance:
Financial Protection: Key man insurance provides financial protection to a business in the event of the death or disability of a key employee. If the key person passes away, the policy pays out a death benefit to the business, which can be used to cover various expenses such as hiring and training a replacement, paying off debts, or compensating for a loss in revenue. This ensures that the business can continue its operations without suffering severe financial consequences.
Business Continuity: Losing a key employee can disrupt the normal operations of a business. Key man insurance helps to ensure business continuity by providing funds to address the immediate challenges that arise from the absence of the key person. The policy proceeds can be used to minimize disruptions, maintain cash flow, and mitigate any potential financial setbacks that may occur during the transition period.
Creditworthiness and Business Loans: Key man insurance can also enhance a company's creditworthiness and make it easier for the business to secure loans or credit from banks and financial institutions. Lenders often view key man insurance as an additional layer of protection, reducing the risk associated with lending to a business heavily dependent on a single individual. This can lead to more favorable lending terms and conditions, including lower interest rates and higher borrowing limits.
Employee and Stakeholder Confidence: Key man insurance can instill confidence in employees, investors, and stakeholders. Knowing that the business is protected in the event of the loss of a key person reassures employees that their livelihoods and job security are safeguarded. Investors and stakeholders also gain confidence that the business has taken proactive steps to mitigate the risks associated with the potential loss of a key individual, which can enhance their trust and commitment to the company.
It is important to note that the advantages of key man insurance may vary depending on the specific circumstances of a business and the terms of the policy. Consulting with an insurance professional or financial advisor is recommended to assess the suitability and benefits of key man insurance for a particular business. Please give us a call without any hesitation.