Employee Benefits, Group Disability and Group Dental Insurance, Group Health Insurance, Group Life and Group Medical Insurance in New Rochelle, NY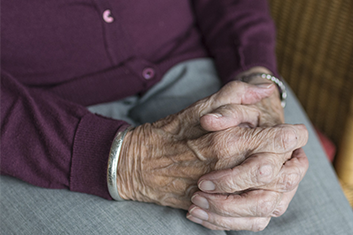 Employee benefits can appear to take up way too much valuable time. Between finding the right group health insurance for your employees, making sure you have the correct NYS Disability Insurance and trying to keep costs low, working with insurance can end up feeling like a full time job. Can you afford to offer group dental insurance and group life insurance while keeping costs down? Is it worth offering these options to retain and attract the best talent? Do other companies offer group disability insurance? Maybe only group medical insurance? Luckily, Cafaro Insurance Agency can keep New Rochelle companies current in a competitive market while keeping costs down. With all the carriers we work with, we'll be able to find you the right coverage at the right price.
Medicare Supplement Insurance and NYS Disability Insurance
For anyone that either has Medicare or is coming up to retirement, they probably are starting to look to Medicare Supplement Insurance. Gaps in Medicare coverage can leave seniors with substantial bills they are responsible for on their own. Policies are available for all types of different coverages that offer protections against known and unknown costs at a time when budget and income is limited.
Key Man Insurance, Buy Sell Insurance, and Life Insurance
Cafaro also can create affordable coverages to help in protecting the assets and employees of New Rochelle companies. When something happens to a key employee or a co-owner, a company may not have any other option but to dissolve, selling off assets and laying off employees. Cafaro can help create policies to protect against the unthinkable
Key Man Insurance – this can be protection for a key person in a company – partner, owner, business founder, or a particular individual whose knowledge is key to the livelihood of the company
Buy Sell Insurance – the funding of a buy sell agreement through life insurance
Life Insurance – insurance on an owner or another top member of a company
Of course, life insurance in New Rochelle, including term life insurance, is recommended for anyone. The financial well-being of your family in the event of the unthinkable is the final gift you can give them.
Term Life Insurance in New Rochelle
Glen Island Park in New Rochelle is a wonderful park open only to residents and offering exceptional views of the Long Island Sound. Popular with groups and parties due to the pavilions and reservable picnic area, the park also has a catering hall and restaurant. Boat ramps facilitate launching into the Sound for a peaceful day on the water. Originally a resort for John Starin, some of the original cannons, sculptures and castles, reminiscent of Germany's Rhineland, are still found in pieces throughout the island.